2022 CLA Annual Meeting
September 15, 2022 @ 7:00 am

-

September 17, 2022 @ 10:00 pm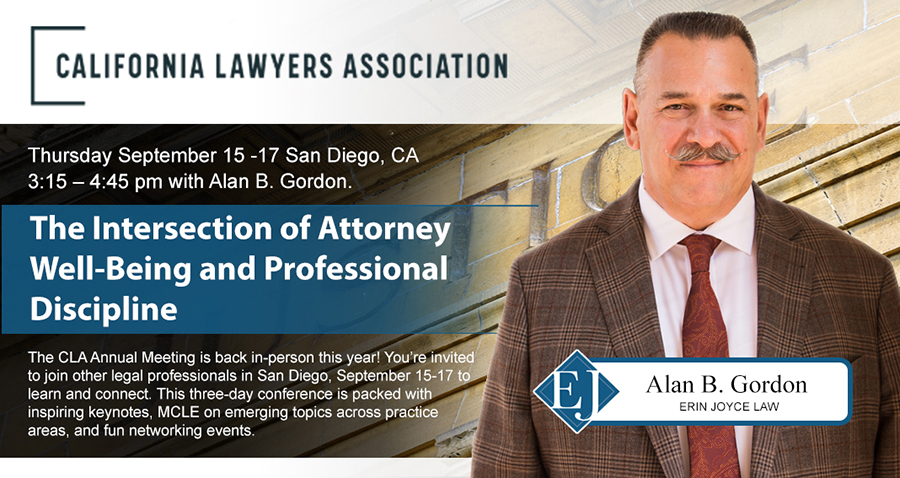 Thursday September 15 – 17 @ 7:00 am – 10:00 pm (Pacific)
The Intersection of Attorney Well-Being and Professional Discipline
Alan B. Gordon Speaking
Managing Attorney for Erin Joyce Law
Venue: Hilton San Diego Bayfront Hotel
Date: Thursday, September 15th
Time: 3:15 – 4:45 pm
Speakers: Alan B. Gordon, Greg Dorst, Judge Cynthia Valenzuela
Attorney wellness is critical for the delivery of competent legal services to the public. Almost every State Bar prosecution has a back story of substance abuse, untreated depression and anxiety. The profession needs to face work/life balance and the toxic environment of law firms to ensure access to justice for the public.
The program will review the ethical obligations of attorneys to deal with suspected impairment of their superiors and subordinates and confidentiality issues which can delay squarely confronting problems which lead to performance and communication complaints with the State Bar.
This panel will explore the problem and offer some solutions for lawyers to avoid the attorney discipline system. This program will be introductory and will provide specialty Ethics and Competence credits.
Speakers:
Alan Gordon, Managing Attorney for Erin Joyce Law
Greg Dorst, CLA Health and Wellness Committee, The Other Bar
State Bar Court Judge Cynthia Valenzuela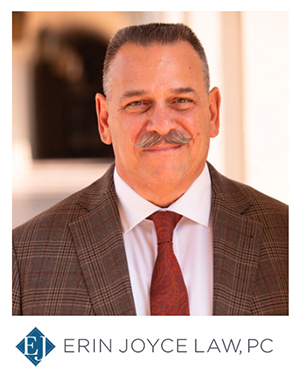 Alan B. Gordon is the Managing Attorney at Erin Joyce Law, PC. He is a 1986 graduate of the University of California, Hastings College of the Law, and has been a licensed attorney in California for over 35 years.