Lawyer defends administrator, county hires counsel to 'advise' on disciplinary action
A lawyer for Warren County Administrator Paul Dusek on Wednesday harshly criticized the police investigation that concluded Dusek broke the law by not doing his due diligence in reviewing an alternative energy project.
Dusek did not commit any crime, John Liguori said, and he called the investigation "reckless."
Liguori's 10-minute dissection of the Warren County Sheriff's Office and FBI investigation of Dusek preceded a closed-door discussion of the report and any potential disciplinary action supervisors believe should be taken in connection with the report.
After hearing from Liguori, the Board of Supervisors Personnel Committee met in executive session for more than an hour. Committee members announced afterward that they were retaining "counsel" to advise them on a "disciplinary matter" involving the county administrator.
Committee members said they would also hire a lawyer to review the Sheriff's Office report that was critical of Dusek's actions. The committee meeting was obviously heated at times, as yelling inside the room could be heard from the adjacent hallway.
Glens Falls 3rd Ward Supervisor Bud Taylor said the lawyers were being hired on the advice of county Attorney Martin Auffredou.
Liguori's comments on behalf of Dusek were the first public defense of his actions, as Dusek has declined to comment on the situation since the report was released last week.
The lawyer told county supervisors the report is "devoid of any facts" that Dusek committed official misconduct, a charge that he said needs to show Dusek had intent to receive a benefit to be legally viable. He pointed out that the Attorney General's Office declined to bring charges when forwarded the report by the Sheriff's Office.
He called the accusations against his client "groundless, reckless and defamatory," and pointed out that Dusek's role was only to give legal advice, not financial, business or engineering advice. He called Dusek a "preeminent and exceptional municipal attorney."
"The media outlets together with certain public officials have unfairly focused and blamed Mr. Dusek as county attorney, for the differing profit expectations of an alternative electric and natural gas facility, a facility that was developed the same as facilities and counties throughout upstate New York," Liguori said.
There was no reason to doubt what contractor Siemens was telling county leaders at the time about the cogeneration project, Liguori said.
Liguori pointed out that Dusek "freely spoke" with police during the investigation and admitted he was "unclear" on "mathematics, science and trigonometry" that played into the project savings.
The investigatory report released last week focused on the natural gas cogeneration project at Westmount Health Facility, a project that has been questioned for years because some critics believe it has lost money instead of saving it.
The Sheriff's Office report concluded Dusek could have been charged with official misconduct because he acknowledged he did not fully understand the project's contract or energy savings reports yet recommended the county enter into it.
A former Siemens employee was identified as having filed false documents and could have been charged with a felony, the report alleges.
No charges have been filed.
Sheriff Bud York pointed out that the FBI and the Warren County District Attorney's Office assisted his office with the investigation.
"We followed the evidence without fear or favor," he said. "The investigation was professional and the report speaks for itself. The people have a right to know."
He also said the Attorney General's Office did not tell his office it did not find any criminal conduct, only that it was not going to prosecute charges and may instead take civil action against Siemens.
Liguori was the only member of the public allowed to speak before the executive session, which angered some attendees and supervisors. Queensbury engineer Travis Whitehead, a critic of Dusek and the cogeneration project, wanted to address the committee after hearing what Liguori had to say, but was not allowed to do so.
Glens Falls 5th Ward Supervisor William Kenny sought to have the disciplinary action discussion held in open session. Kenny also said Queensbury at-Large Supervisor Rachel Seeber — wife of the sheriff's investigator who headed the investigation — should not participate in the executive session because of her possible conflict of interest.
On a motion by Johnsburg Supervisor Ronald Vanselow, supervisors voted to allow Seeber to stay for the discussion.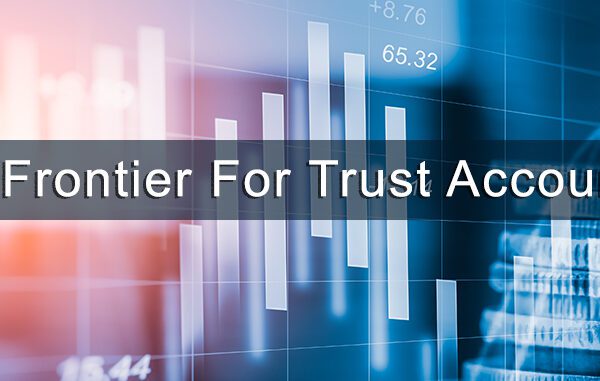 CAALA 2023 New Frontier For Trust Accounting Download PDF Version Click Here As a former 18-year State Bar prosecutor, Attorney Erin Joyce is an expert in legal ethics. Erin has…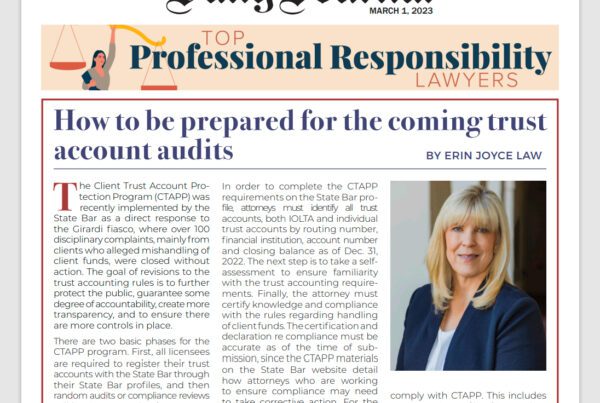 Top Professional Responsibility Lawyers 2023 Download PDF Version Click Here As a former 18-year State Bar prosecutor, Attorney Erin Joyce is an expert in legal ethics. Erin has extensive experience…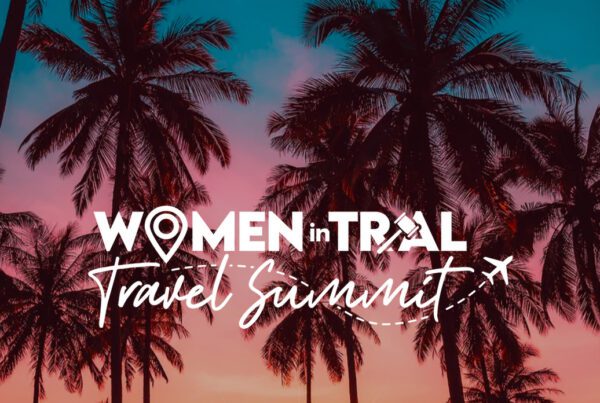 Erin Joyce Speaker Women in trial travel summit 2023 - Conrad Punta Mita Mexico April 12 - 16, 2023 Conrad Punta Mita, Mexico As a former 18-year State Bar prosecutor,…
REPRESENTING CLIENTS THROUGHOUT ALL OF CALIFORNIA
When you get a letter from the State Bar, don't go it alone! You need competent, experienced counsel to respond to the State Bar at every stage. Your license is at risk, so ensure you have the best representation from a former State Bar prosecutor before sending any response to an investigator or responding to formal charges leveled by the State Bar. You cannot make an informed decision without good advice. Call Erin now.