State Bar: Prosecutor in Murder Case Suppressed Evidence
The State Bar of California has filed disciplinary charges accusing a prosecutor of intentionally withholding evidence that could have helped a murder case defendant.
SAN FRANCISCO (AP) — A prosecutor is facing disciplinary charges of intentionally withholding evidence that could have helped a defendant in a murder case, the State Bar of California announced Monday.
Andrew Ganz is now a prosecutor in San Francisco, but the charges stem from a case he handled while with the Solano County district attorney's office.
"Mr. Ganz absolutely did not do the things the state bar claims that he did, and we look forward to proving that in court," said Al Giannini, an attorney for Ganz.
Disciplinary charges against prosecutors are rare. Misconduct can include using false evidence or making inflammatory statements.
The National Registry for Exonerations says misconduct by prosecutors or other officials was a factor in more than half of the nearly 2,200 exonerations it has tracked since 1989.
Less than 2 percent of prosecutor misconduct cases result in sanctions, and when they do, the sanctions are usually minor, according to the Center for Prosecutor Integrity. In California, courts found prosecutorial misconduct in 707 cases between 1997 and 2009, but only six of those prosecutors were disciplined by the State Bar, according to a 2010 study by the Northern California Innocence Project at Santa Clara Law School.
Ganz is accused of suppressing evidence during the prosecution of Michael Daniels, who was accused of killing his girlfriend, Jessica Brastow, in a Vallejo hotel room in 2012. A jury acquitted Daniels of murder in 2014.
A Solano County pathologist gave prosecutors "detailed and specific information and reasons" during a meeting about why their theory of the manner of death was unsubstantiated and she would not list the death as a homicide, according to the charges. Ganz should have disclosed that information to the defense, but did not, and allowed the pathologist to falsely testify during a preliminary hearing that she had not met with prosecutors, the State Bar said.
Ganz will be permitted to respond to the charges in writing. He faces discipline ranging from a reprimand to disbarment.
Prosecutors said Daniels had suffocated Brastow with a sock. Defense attorneys noted that Brastow had alcohol and drugs in her system and could have choked on her own vomit.
Prosecutors defended their evidence disclosures in the case by arguing that that the defense already had the key information, albeit not in as much detail.
A judge rejected that argument in an order in 2014, singling out Ganz for appearing to have a "prosecutorial attitude either incapable of or disinterested in maintaining the minimum ethical standards that all prosecutors are sworn to uphold."
Still, Solano County Judge Daniel Healy declined to dismiss the case against Daniels.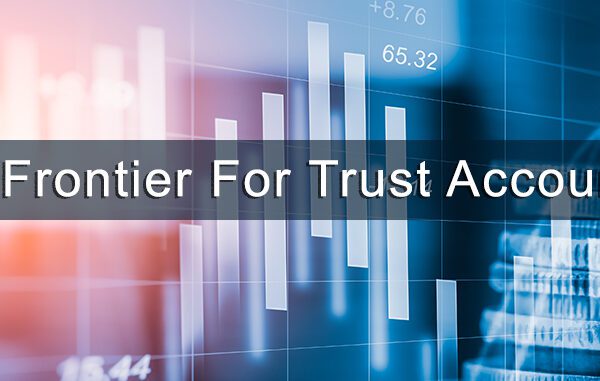 CAALA 2023 New Frontier For Trust Accounting Download PDF Version Click Here As a former 18-year State Bar prosecutor, Attorney Erin Joyce is an expert in legal ethics. Erin has…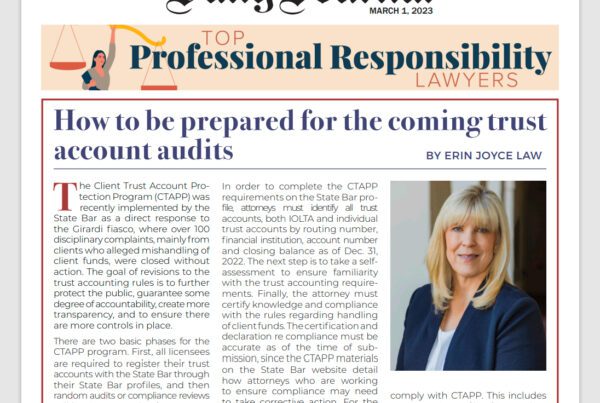 Top Professional Responsibility Lawyers 2023 Download PDF Version Click Here As a former 18-year State Bar prosecutor, Attorney Erin Joyce is an expert in legal ethics. Erin has extensive experience…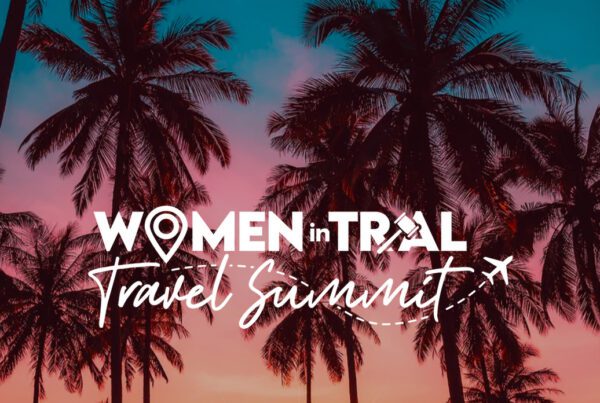 Erin Joyce Speaker Women in trial travel summit 2023 - Conrad Punta Mita Mexico April 12 - 16, 2023 Conrad Punta Mita, Mexico As a former 18-year State Bar prosecutor,…
REPRESENTING CLIENTS THROUGHOUT ALL OF CALIFORNIA
When you get a letter from the State Bar, don't go it alone! You need competent, experienced counsel to respond to the State Bar at every stage. Your license is at risk, so ensure you have the best representation from a former State Bar prosecutor before sending any response to an investigator or responding to formal charges leveled by the State Bar. You cannot make an informed decision without good advice. Call Erin now.