Don't Live in Tech Ethics Peril – Major 2021 Ethics Reforms Need Your Attention Now
By Erin Joyce
California's historic adoption of new ethics rules in 2018 is now behind us, but the switch to the American Bar Association's version of those rules is a growing force in the practice of law in our state. There are no two better examples of this phenomenon than the latest changes which went into effect on March 22 to the duty of competency (California Rule of Professional Conduct Rule 1.1, comment 1) and fee-sharing with nonattorneys. Rule 5.4(e)(6).
The new comment to Rule 1.1 defines the "Duty of Competency" in the broad sense that a lawyer must have a certain level of learning and skill to practice law. To many, this brings to mind traditional things like understanding how to make sure a case is relevant legal authority, what terms are needed in a contract to protect a client's interest, or whether or not a trust is going to be effective in transferring property at time of death. As of March 22, a novel but specific guideline has now been added to this duty: "The duties set forth in this rule in include the duty to keep abreast of … the benefits and risks associated with relevant technology." Rule 1.1, comment [1] (see also Rules 5.1 through 5.3).
So what exactly does the State Bar mean by "risks … associated with relevant technology"? The 2020-203 Opinion of the State Bar's Standing Committee on Professional Responsibility and Conduct has several surprisingly specific examples. For example, lawyers should understand that "4-character passwords" are not secure but that "biometric security systems" are apparently secure. A lawyer must understand if a coffee shop Wi-Fi system is secure and that a disciplinable data breach might happen even if there is no confidential data on the laptop itself. Opinion 2020-203 also suggests that the duty of competency may be breached if a receptionist accidently accepts a malware attachment to an email and malware causes a data breach. In one of several recent snafus which at minimum embarrassed the handling attorneys, the lawyers representing Paul Manafort failed to properly use redacting technology, which allowed all the redactions in several documents filed with the court to be unmasked. Not fully understanding how redactions need to be made may be considered a competency issue under the new comment to Rule 1.1.
Opinion 2020-203 stressed that if an attorney does not understand these types of things, the attorney "must seek additional information, or consult with someone" who knows the answers. As recommended in earlier opinions, all firms must have a specific "data breach response plan" in accordance with the ABA Cybersecurity Handbook. With cloud technology and remote access in use everywhere imaginable now, in addition to being liable for negligence, these issues may give rise to a lawyer's specific obligations to practice with "competency." These are only some of the specific changes to a lawyer's ethical duties that are being made very quickly and without much debate. Paying attention is more important than ever as the Bar tries to catch up with technology.
Another important change took place on March 22 — under revised Rule 5.4(a)(6), nonprofit, no-attorney-owned entities may now share attorney fees, and fee sharing with technology giants may soon be proposed. It may surprise some to know that a nonprofit previously could not share legal fees even with lawyers who win monetary rewards benefiting the nonprofit's community. See, e.g., Frye v. Tenderloin Housing Clinic, Inc., 38 Cal. 4th 23 (2006). California's new Rule 5.4(a)(6) follows the proposed but not-yet-adopted version of the ABA Rule 5.4: Nonprofits can now directly benefit from referrals of cases to outside attorneys if that the entity is a 501(c)(3) organization and the firm follows the general rules on fee-sharing between lawyers.
The source of the recommendation that California adopt the ABA version of Rule 5.4 was famously the 2020 State Bar Task Force on Access Through Innovation of Legal Services. Many may recall how this proposal went far further than even the ABA, but in the face of over 3,000 public comments, the modest rule change in California looks more like the actual ABA proposed rule. The version of the rule sought by the State Bar actually eliminated the rule prohibiting fee sharing with nonlawyers completely. The impact of lawyers who were paying attention was enormous. But the State Bar is still considering scrapping Rule 5.4 altogether.
The debate on fee-sharing is not even close to being over. Two new State Bar committees are now back to debate rejected sweeping changes on fee-sharing and technology firms. The proposed changes would allow fees to be shared with for-profit technology companies such as Rocket Lawyer, Amazon and even online consumer stores like Walmart. The State Bar's concept is that large tech companies would provide lower cost services such as divorces, wills, trusts, quiet title/home lien, wrongful termination and consumer debt negotiation. Such radical proposals are crucial for all attorneys to monitor, as with very little notice, they may change the very fabric of the practice of law without much fanfare at all.
By now, all lawyers should be aware of the major "change of the century" rules revisions that were adopted by the California Supreme Court on November 1, 2018. Yet the State Bar has not rested since 2018 when it comes to reform. New proposals modeling or going beyond the ABA's Model Rules are being discussed now nearly every day. The adoption of the ABA Model Rules apparently brought along their comments, proposals and revisions more quickly than ever before. Has the adoption of this very different source of law emboldened the State Bar to go even further than the ABA in the areas of technology? To be informed, lawyers must be paying very close attention.
Edward O. Wilson, the famed Harvard professor and founder of sociobiology as a science once said that "The real problem with humanity is the following: We have Paleolithic emotions, medieval institutions and godlike technology." The first two idea are endemic in the law. Ignoring the rapid change in technology puts lawyers in peril. Today's lawyers must proactively stay on top of new changes, or risk their livelihoods and licenses to practice law.
Erin Joyce is founder of Erin Joyce Law in Pasadena.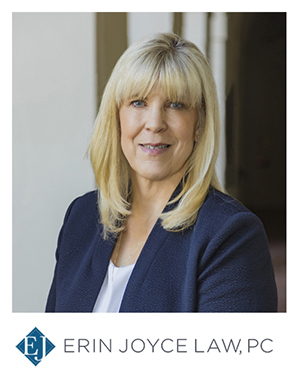 Erin is a former 18 year State Bar prosecutor now focusing on ethics consultations for small and mid-sized firms and State Bar defense.

---
Erin Joyce Esq.
117 East Colorado Blvd., Suite 465 Pasadena, California 91105
Call: 626.314.9050
Email: [email protected]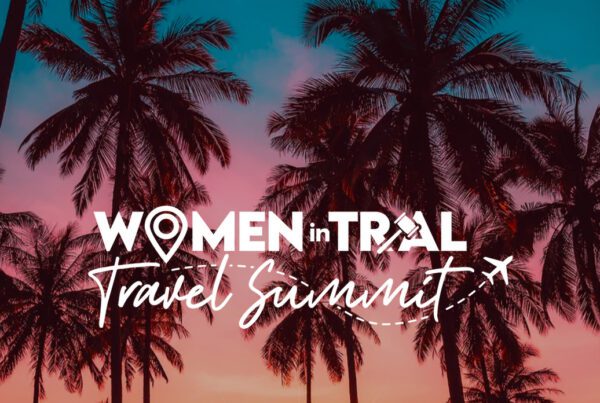 Women in trial travel summit 2023 - Conrad Punta Mita Mexico April 12 - 16, 2023 Conrad Punta Mita, Mexico This conference for women lawyers mixes legal education with travel…
Disbarred Lawyer Sentenced to 12 Years in Prison for Stealing Injured Clients' Settlement Money and Cheating on Federal Income Taxes A disbarred personal-injury lawyer was sentenced today to 144 months in…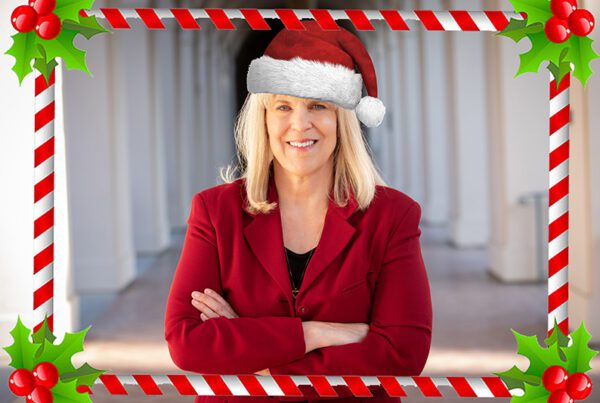 Wishing all our Friends and Clients a very Happy Holiday This year on behalf of our valued colleagues and clients, we made a donation to the American Cancer Society. LAW…
REPRESENTING CLIENTS THROUGHOUT ALL OF CALIFORNIA
When you get a letter from the State Bar, don't go it alone! You need competent, experienced counsel to respond to the State Bar at every stage. Your license is at risk, so ensure you have the best representation from a former State Bar prosecutor before sending any response to an investigator or responding to formal charges leveled by the State Bar. You cannot make an informed decision without good advice. Call Erin now.