31st Annual Alumni Awards Gala 2022
Domestic Violence Advocacy Initiative
Skirball Cultural Center
June 9, 2022
Upon graduation, every Southwestern Law School student becomes a member of the Southwestern Law School Alumni Association. The Alumni Association's mission is to support students during and after their time at Southwestern Law School by providing mentoring programs, legal training, and networking opportunities. The Alumni Association Board of Directors is made up of Southwestern graduates who are attorneys and judges with expertise in virtually every area of law, including criminal, civil, family, entertainment, probate, immigration, and appellate. The Alumni Association's diverse Board of Directors is made up of men and women from communities throughout the region. The Board of Directors maintains connections with Southwestern Law School alumni everywhere, from down the street to across the globe!
In 2015, the Southwestern Law School Alumni Association created the Domestic Violence Advocacy Initiative (DVAI). Each year, DVAI fellowships are awarded to recent Southwestern graduates who, in partnership with the Levitt and Quinn Family Law Center, provide high-quality legal services to the victims and survivors of domestic violence. Since its creation, the DVAI has provided legal assistance and representation to hundreds of domestic violence survivors who otherwise would have had none. Through the DVAI and its many other programs, the Southwestern Law School Alumni Association is honored to support both Southwestern alumni and the community at large.
The Southwestern Law School Alumni Association invites all Southwestern Law School alumni to get involved! Visit swlaw.edu/alumni to learn more about the Alumni Association and how you can host an event, join a committee, or mentor a current Southwestern Law School student.
Erin is a former 18 year State Bar prosecutor now focusing on ethics consultations for small and mid-sized firms and State Bar defense.

---
Erin Joyce Esq.
117 East Colorado Blvd., Suite 465 Pasadena, California 91105
Call: 626.314.9050
Email: [email protected]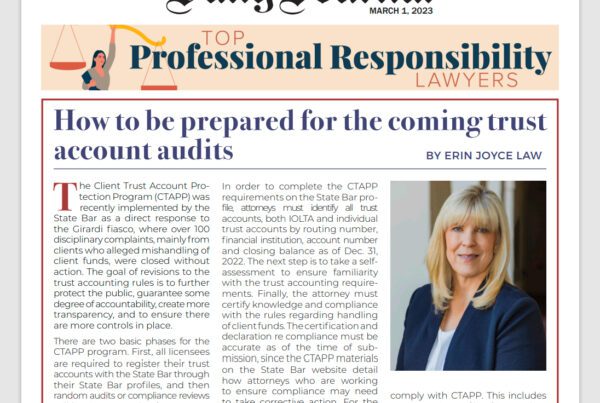 Top Professional Responsibility Lawyers 2023 Download PDF Version Click Here As a former 18-year State Bar prosecutor, Attorney Erin Joyce is an expert in legal ethics. Erin has extensive experience…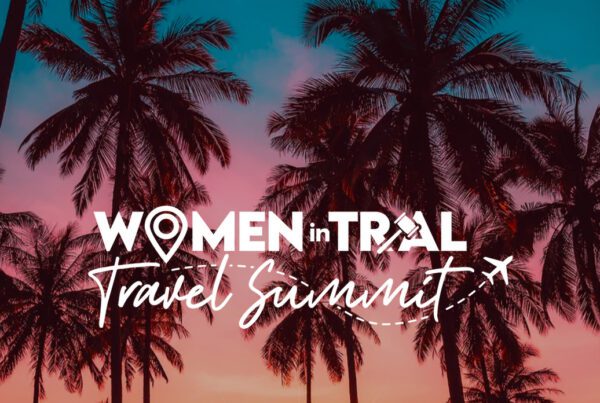 Erin Joyce Speaker Women in trial travel summit 2023 - Conrad Punta Mita Mexico April 12 - 16, 2023 Conrad Punta Mita, Mexico As a former 18-year State Bar prosecutor,…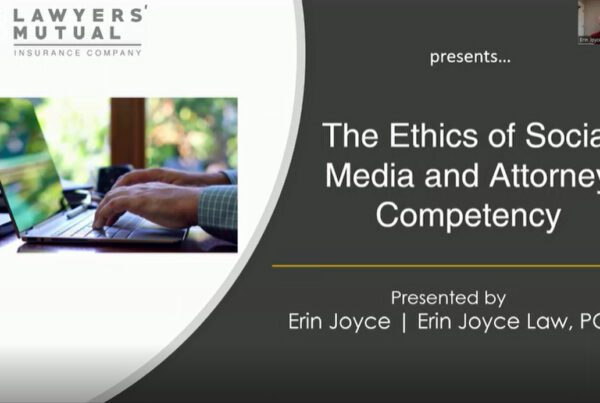 The Ethics of Social Media and Attorney Competency Erin Joyce has extensive experience in State Bar investigations and disciplinary proceedings, plus over twenty-five years of civil litigation practice. Erin was…
Licensing

This is an excellent firm specializing in all Licensing issues. Rachelle De La Rocha helped me tremendously with a very nuanced situation involving the testing process. I highly recommend this firm, they have great insights and ideas.
Great Team!

Happy to leave a great review for Erin and her team. I have referred many clients to her and all have had great outcomes. Thank you for your continued help!
Highly Recommend

Erin was phenomenal. Her team was responsive, knowledgeable, and efficient. I recommend Erin to any applicant facing hurdles with the State Bar's application process.
REPRESENTING CLIENTS THROUGHOUT ALL OF CALIFORNIA
When you get a letter from the State Bar, don't go it alone! You need competent, experienced counsel to respond to the State Bar at every stage. Your license is at risk, so ensure you have the best representation from a former State Bar prosecutor before sending any response to an investigator or responding to formal charges leveled by the State Bar. You cannot make an informed decision without good advice. Call Erin now.